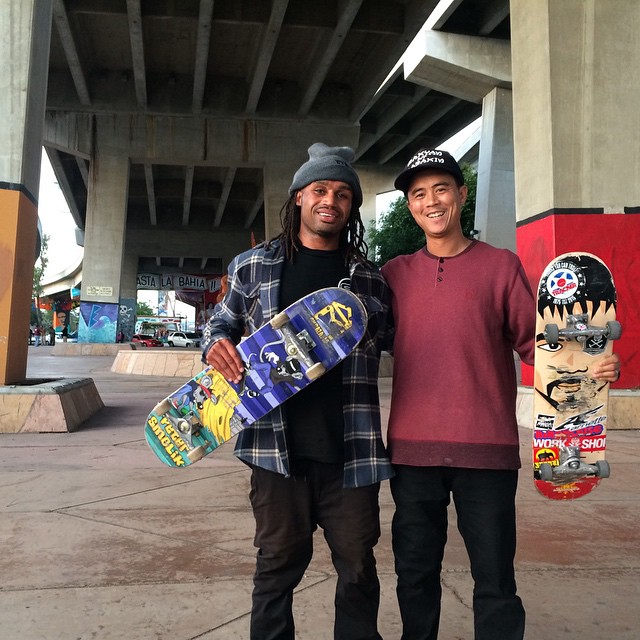 Brandon Turner & I… Transplants from Japan & Philippines rolling at Chicano Park San Diego. God bless America.

"Guilty" – Shorty's Brandon Turner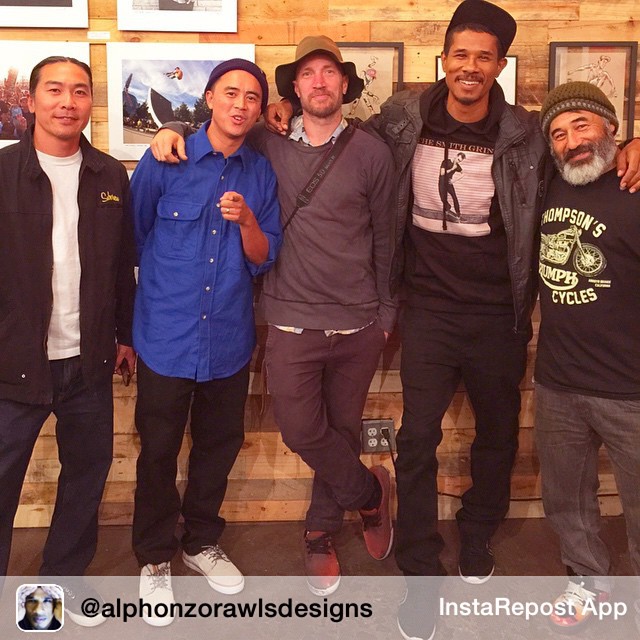 Years of inspiration here with these fellas… Kein Lieu, me, Jamie Thomas, Alphonso Rawls & Stevie Cab at La Bodega Gallery.

"Seven steps to Heaven" – Maple Skateboards – Kein Lieu

"Chomp On THIS" – Jamie Thomas

"Next Generation" – H-Street – Alphonso Rawls

Steve Caballero at age 14 Skateboarding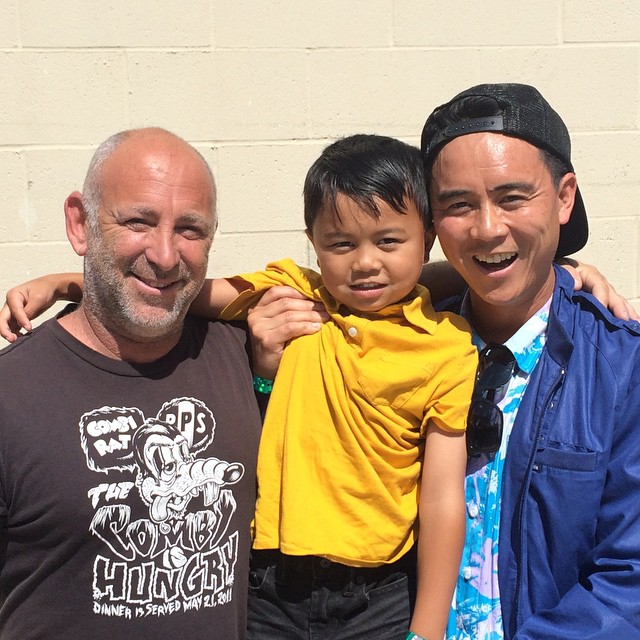 LiL Wee meets Jamie Mousberg.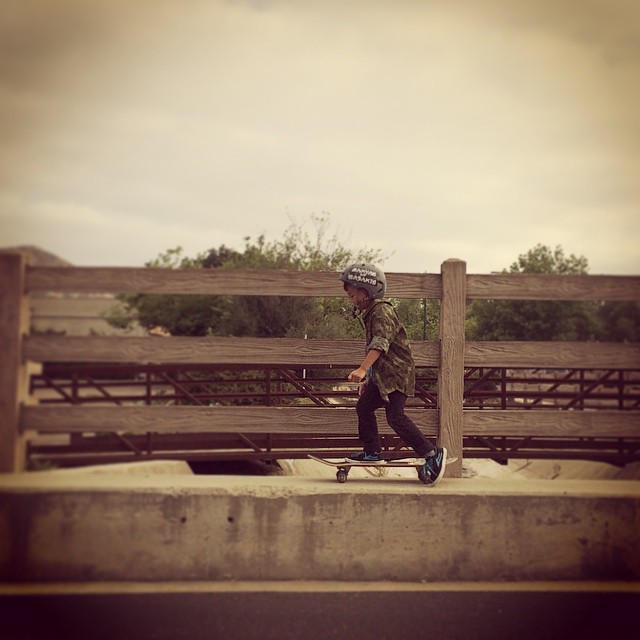 Casual Camo Guy…

AWESOME Street Fighter Chalk Art!