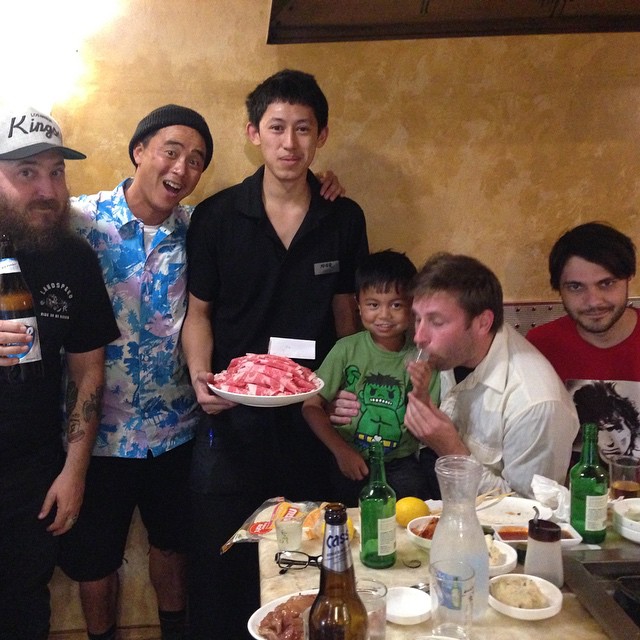 Just shortly after this ultimate feast last night with Heavy Metal Chuck, Joey Sinko… Uncle Piled Up, Playboy Klein & LiL Wee went at it on a food fight. Something's will never change or get old… | Photo by personal photographer Mike Paek. By the way… That plate full of juicy brisket with the white flag said "PILE" courtesy by Cham Sut Gol.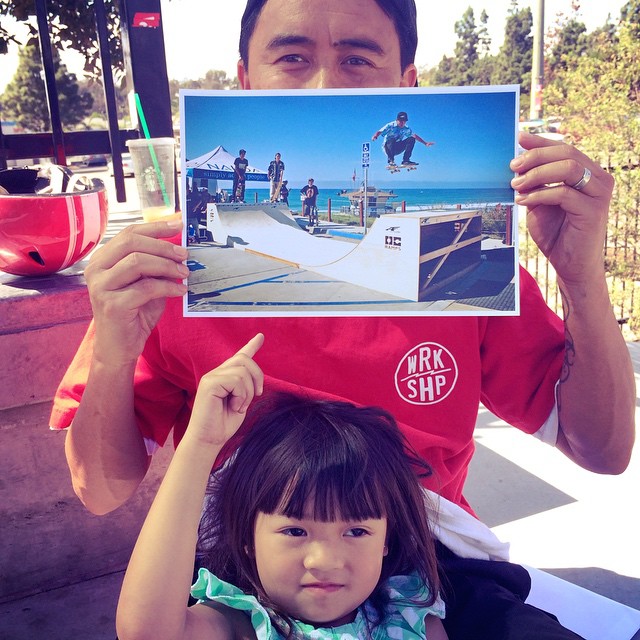 Thanks for the print Tim Hardy!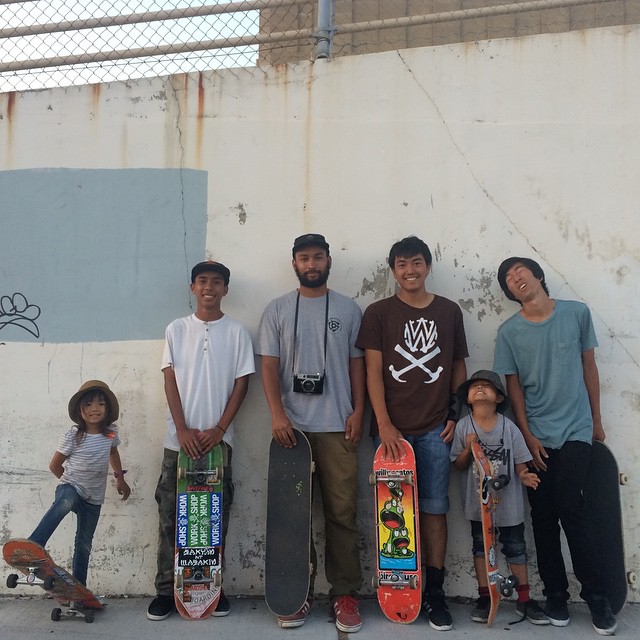 Tha Squad… Chomp… Chomp… Chomp… Ronnie Monares, Adam Small, June Saito, Mike Paek.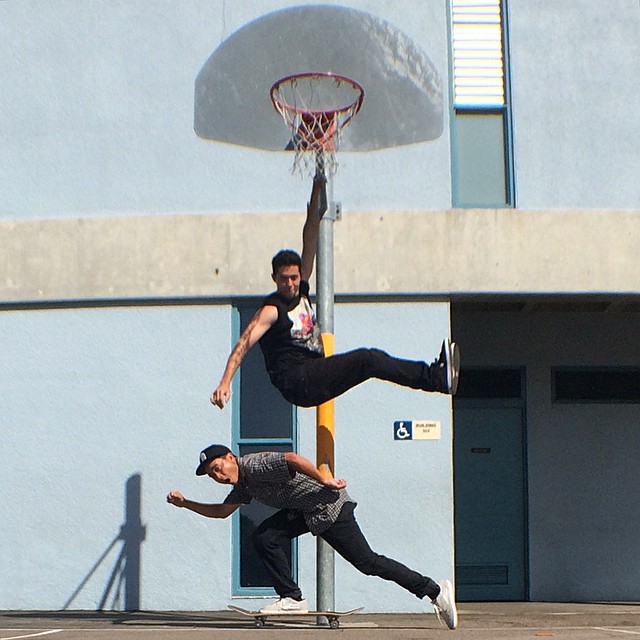 Charging & chomping it up with mi amigo Christian Flores. Photo Eddie Martinez

Versus Battle!